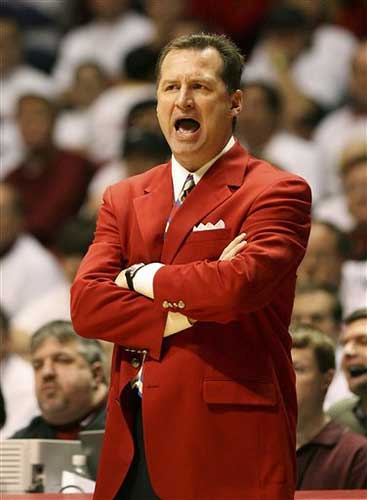 Yesterday, Alabama Crimson Tide coach, Mark Gottfried
resigned from his post
in the middle of the season. Bama is currently 12-7 (note:
winning
record) and 2-3 SEC but also rank towards the bottom of the conference in
key statistical categories
Some interesting details on Gottfried's tenure include: Turning a program around in the beginning, 11 seasons in Tuscaloosa, 1st $1 million basketball contract in school history, and he has missed the NCAA Basketball Tournament the past 2 seasons. Gottfried was also criticized
In Atlanta, Paul Hewitt is 9-9 and winless in the ACC. He has proven that he has a knack for signing "1-and-done's" who will prove themselves in the NBA but not seem to contribute too much to the mold of our team. This is currently his 8th season at Georgia Tech and unless a miracle happens, the Jackets are on their way to missing the NCAA Tournament for a 2nd consecutive season. The last time GT won a game in the NCAAT?
2005.
So I ask you....what's the difference between the two men?
An interesting note....Bobby Cremins himself said that his greatest downfall was him not being prepared to replace Stephon Marbury when he left after 1 year. Lesson learned?